Are your client's Citrix environments performing at their peak? Do your clients have the right skills to manage a robust, reliable and evergreen Citrix environment? New technologies are revolutionising the way we work. Managed Citrix ensures your client's business stays innovative and productive.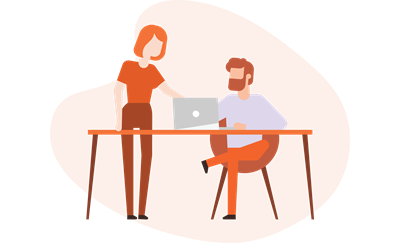 What could you achieve with Citrix?
These days, both clients and their employees are well-informed digital natives. Their loyalty can be bought only with high-functioning technology and excellent customer service. Insentra's Managed Citrix Service provides clients with access to level 2 and 3 Citrix certified Engineers. Acting as an extension of their IT team, this Service helps your clients innovate, improve productivity, enhance security, and digitise their business workload effectively. We provide you and your clients with greater visibility into their user's productivity. Through our Predictive Insights and Analytics tools, we empower your client's executives and you with data to make informed business decisions.
How can you achieve these benefits?
With our Managed Citrix Service, Insentra takes all the day to day management and administration of your client's Citrix environment off their hands, as well as managing more complex tasks such as release management and ensuring software versions are up to date. This means your clients can enjoy the benefits of securely unified apps and data in digital workspaces and personalised access based on location, role, and device – at no extra drain on your or their valuable time or resources.
Got a question? Need support? You're in the right place.
We're here to help. Fill out your details and we'll call you to get started.