WHAT'S NEW FROM THE CREW
A lot can happen in a day at Insentra and a hell of a lot can happen in a month! Welcome to a new segment where I get to celebrate content curated by the Insentra crew, introduce what's new and announce what's coming up.
Let's begin with July 2021's biggest story – no, it wasn't Sydney plunging into lockdown, the Tokyo Olympics (although we all loved it!), or the billionaire space race. I'm talking about a little thing called…
THE APPLICATION REVOLUTION
If you missed the big announcement, where have you been? Insentra and Rimo3 have launched a new and exclusive distribution partnership in ANZ. Rimo3 is a SaaS solution which enables simple and scalable automation for migrating, modernising and maintaining apps at scale across all physical or virtual desktop workspaces – still with me? Great. So, what does this mean for our Partners? Luckily, Ronnie Altit has the answers;
"Rimo3 uniquely provides a single platform to analyse, automatically modernise and test applications at scale. Through this partnership with Rimo3, we can address the growing demands of our Partners and their clients to facilitate the rapid adoption of InTune, AVD, Microsoft Managed Desktop (MMD) and Cloud PC."
Rather than send you off on a Google search for 'Rimo3', our resident Rimo3 expert and Global Head of Solutions at Insentra, Peter Cooney, has written a series of blogs to answer your burning questions.
When launching a new partnership, we believe it's important to spend time getting to know the organisations we are working with by spending time with their leaders. With Rimo3 it was no different. Whether you're curious about the man behind the organisation 'who know apps', are interested in the partner opportunity presented by Rimo3, or want to understand how Rimo3 works, this interview between Insentra CEO and Co-Founder Ronnie Altit and Rimo3 CEO Mike Welling has it all – grab your lunch, a spot in the sun and enjoy!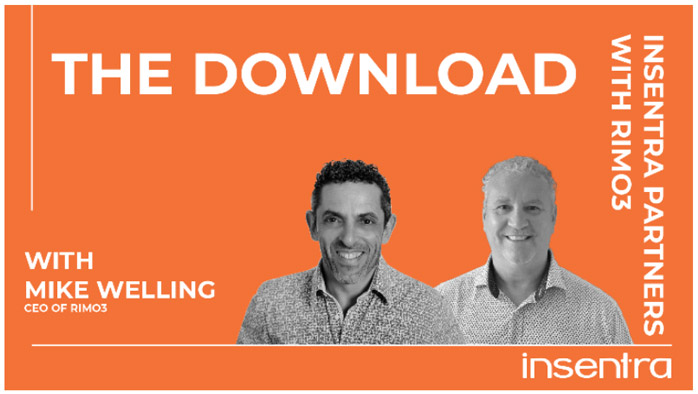 INSIDE AZURE VIRTUAL DESKTOP
Born in the cloud workers, millennials and Gen Z's aka the digital natives in your workforce expect high-functioning technology and excellent customer service from their support desk – and when things don't work, or deliver the business outcomes their looking for, they aren't afraid to let you know.
Tom Hickling, a Senior Program Manager at Microsoft helps organisations deploy Azure Virtual Desktop (AVD), and most importantly, works with organisations to ensure their feedback and requests reach Microsoft's development team and are turned into products to solve real client problems. He sounds like someone worth knowing! Tom joined UK crew Robert Walker and John Gallacher for a chat and shared the Insider Scoop on what is coming to AVD.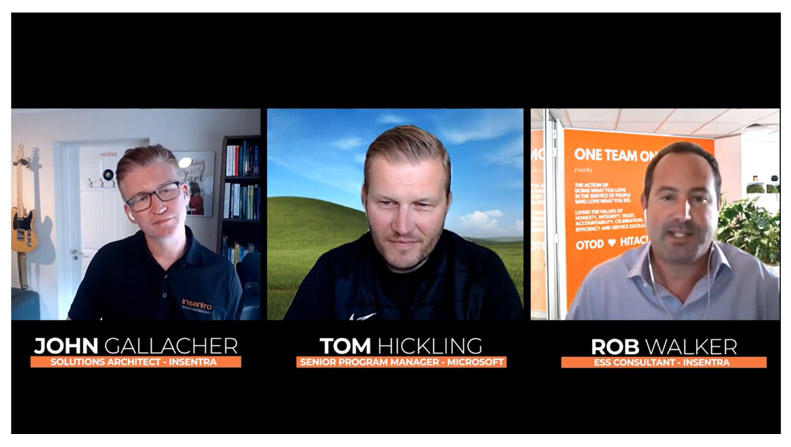 Watch Now > https://youtu.be/SiXMlBnOU3A
MICROSOFT FASTTRACK
Insentra's resident DJ is also a guru when it comes to all things Microsoft FastTrack, and it's safe to say Hambik Matvosian always has his finger on the pulse of new and advanced features of Microsoft 365.
Reports by McKinsey show organisations are saving, on average, USD 5.3million in Total Cost of Ownership (TCO) by modernising their desktops. In his latest FastTrack update, Hambik discussed the category leader when it comes to modern management, Microsoft Intune.
Monthly FastTrack Update – Modern Management
Unsure how the FastTrack program works, or how you or your clients could benefit? Revisit this FastTrack myth-busting chat with Ronnie and our Sales Director Steve Boi, filmed in our Sydney office before anyone had even heard of COVID-19 – what a time to be alive!
PARTNEROBSESSED™
It's not just our vendor partners we get to know. Our EMEA Partner Manager, Ben Herrington has spearheaded a truly #PartnerObsessed relationship with Bytes Software Services in the UK, and he recently interviewed Andy Walker, Bytes Partner Alliance Manager about what Bytes expect from a services partnership and what makes partnering with Insentra different. Plus, don't miss Andy's top 3 tips for finding the right organisation to partner with. A Partnership Chat with Bytes
If one Download wasn't enough, we have another great episode featuring Jerry Caviston, VP of Global Sales at information archiving specialists, Archive360. If, like me, you're a bit of a car nut then this is episode is not to be missed as Ronnie gets under the hood of Archive2Azure AND Jerry's dream garage. In July, we were joined by partners from ANZ and the UK for our 'Virtual Vegas' event, to coincide with Microsoft Inspire which unfortunately was a digital conference for the second year running. Teams competed in an online, virtual casino for chips and the winning teams' chips were converted into $ to support two wonderful charities.
When a child is diagnosed with cancer it threatens everything, for them and their family. At a time when they should be busy being children, enjoying their rollercoaster teenage years or finding their feet at university, life becomes full of fear. Fear of treatment, families being torn apart, overwhelming money worries, mental health stretched to breaking point, or having nowhere to turn, no one to talk to. Young Lives are the charity who helps children and young people (0-25) and their families find the strength to face whatever cancer throws at them.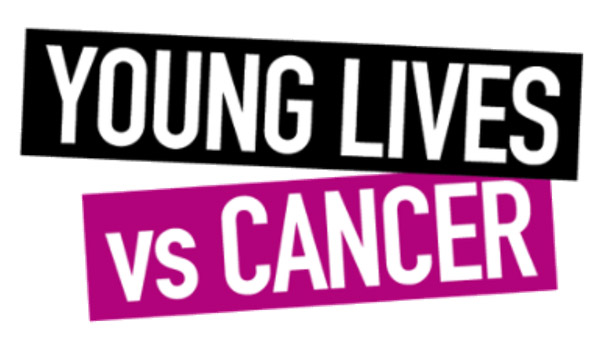 Young Lives vs Cancer provide support to families from the moment the doctor says 'cancer'. They are on hand to offer support as unique as every young person they meet. From financial support and providing families with a place to stay, to helping with day-to-day challenges so a diagnosis doesn't have to mean sacrificing 'normal life', donations mean children and young people won't face cancer alone.
RMHC are on a mission to support the ever-changing needs of seriously ill Australian children and their families. When a child is diagnosed with a serious illness, it impacts the whole family. Lives can be turned upside down. They provide a range of programs to help families stay together and close to the care they need, including:
Houses – Keeping families under the one roof and close to the hospital
Family Rooms – A comfortable place for families to rest and recharge in hospital
Family Retreats – Holiday accommodation to relax and reconnect
Learning Programs – Helping sick children catch up on missed education
And much much more!
ON THE SILVER SCREEN
Looking for something to satisfy your technical cravings? Or, for a new 'brew' to try? Luckily you get both with Insentra Consultant Robert Buktenica's 'Late Night Brew' series. A selection of our latest episodes are highlighted below, or you can binge the full playlist here.
And that's a wrap! All the best content and news from the Insentra crew so you never have to miss out. Coming soon – a tale from one of Insentra's four-legged crew members, more from 'Pure Awesomeness' aka Hambik, a Rimo3 webinar and 17 Reasons for Microsoft 365 Customers to Standardise on Microsoft Edge!