…WAIT…EXCUSE ME?
Hey folks! Pure Awesomeness is back! Back once again to pump as much knowledge into your cerebrums as one can with the title of "Pure Awesomeness".
So, what's it going to be this time you purely awesome madman? Exchange? Identity? How have I ended up with the title of Pure Awesomeness? The lasts one is easy…because I just am. No really…ask anyone.
FAST TRACK WHO, WHAT, WHERE?
Based on the title of this blog post, you're probably thinking "he's going to talk about some fast-racing track type analogy to help us with our M365 deployment" …maybe…kind of…sort of…ok yes admit it, you're intrigued, aren't you?
Now, I'm sure you've all seen the FastTrack Update videos which I release every month. If you haven't seen these yet, we need to talk. Contact me directly and let's drill down to the bottom of why you're not watching what's probably the most educational set of videos to really kick LinkedIn's algorithms into gear. If you have seen these videos and are keeping up to date, I'm sure we can all agree on just how knowledgeable the presenter is right?
So, this blog post is all about the Microsoft FastTrack Program. A program which I've been privileged enough to be part of for almost six years. So, what is this program all about? Easily answered, however, (yes, there is a "however"), you need to do a few things for me and for those who are loyal readers of my blogs, these tasks should come as no surprise:
Grab your cup of liquid gold aka coffee (also goes by the name of Double Shot Espresso, Macchiato, or a Mazagran – a Maza-what? Yeah exactly…I had to ask Google!)
Watch the FastTrack Update videos and if you haven't figured it out yet…the knowledgeable presenter…is me! Although, we still need to talk if you really haven't watched any of these videos before!
Subscribe to Insentra's YouTube channel and finally…
So, formalities are done, it's now time to get into the details of what the Microsoft FastTrack Program is and how it can benefit your organisation's Microsoft 365 (M365) journey today, tomorrow, next month…or…you catch my drift.
WHAT IS THE FASTTRACK PROGRAM?
The Microsoft FastTrack Program was born almost six years ago for Microsoft Partners. Insentra was one of the first six Partners GLOBALLY to deliver the FastTrack Benefit (yes, there's a program, a benefit and there's also eligibility…more on these later). I've been lucky enough to be part of the program for six years so if your math is as good as mine…yep, I've been delivering the Fasttrack Benefit since day one onboard the Insentra train, which basically means there's no question about FastTrack Pure Awesomeness can't answer. Drop me an email if you think you can challenge me!
Continuing with what the program is all about…The 10,000-foot overview…it's a remote guidance and adoption service, funded by Microsoft and delivered by Partners like Insentra. We focus on guiding our mutual clients along their M365 journey and we do this in a few ways:
Technical enablement workshops
Business value workshops – e.g., here are the main reasons on why you should move to Intune/Microsoft Endpoint Manager (MEM) and what challenges these platforms help your organisation overcome
Discuss any challenges or concerns you may have with your current deployment
Discuss what success looks like and map out what needs to be done to get there
Think of the program as Microsoft's phone a friend service for M365. The important thing to note is because the program is remotely delivered guidance, as your FastTrack Partner or FRP (hello, more acronyms!), we don't have any remote access or admin access into your on-premises environments or your M365 tenant. Insentra's FastTrack consultants will guide you through what needs to happen (or as one of our crew puts it…guide you through which buttons to push). Then it becomes the client's responsibility to push said buttons and start turning services on. The beauty about having Insentra as your FRP is we can also provide consulting services outside of the FastTrack scope, which then allows us to push the buttons required to move your services and users across to the beast that is M365.
After reading all the above, you've probably got some questions you need answered. Never fear, Pure Awesomeness, have put together some FAQs for your reading pleasure.
FAQ
What are the requirements to join the program?
Remember earlier I mentioned eligibility…this is it! If you have 150 (or more) paid licenses in your M365 tenant, you have access to the FastTrack Program. Find a list of all eligible FastTrack license plans. If you'd like to contact me directly, I can get the ball rolling on formally bringing your organisation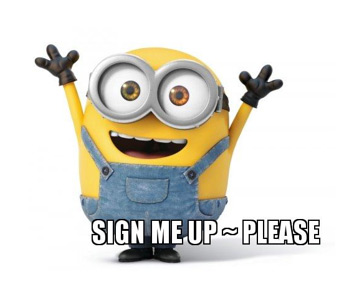 How long do I have access to FastTrack?
This is the best part – forever! If the licenses in your tenant are active, you have access to FastTrack. So don't let your licenses expire and if you're thinking of moving out of M365 into another cloud platform (which shall remain anonymous), DON'T! Let's talk first.
Can FastTrack provide support to my organisation?
Not quite. The FastTrack Program was never designed to be a support centre where you would traditionally log support tickets. However, if you're in the middle of a deployment and you hit an issue, you can absolutely raise it with your FastTrack Consultant because if it's something we've seen occur in the past during to a previous FastTrack or Professional Services engagement, we can have a quick phone call or email correspondence to point you in the right direction to resolve the issue. If it's a more complex issue you're facing which needs in depth troubleshooting, then we do recommend you log a support ticket through your normal Microsoft support channels to have an engineer assigned to the ticket. Outside of this, Insentra's Professional Services are also available to you. So, one way or another, if you hit an issue, there is a way forward.
What does a FastTrack engagement look like?
"Do I just call you and you tell me what needs to be done?". Not quite. There's a proven methodology within FastTrack and the engagement is split into multiple phases. Please refer to the screenshot below:

Initiate
This is the kick-off stage, where the assigned consultant will schedule a kick-off meeting and take you through the ins and outs of the program. The initiate phase allows us to meet your team, confirm intent for the various M365 workloads you wish to deploy, understand timelines, confirm exec sponsorship and build a picture of what the end state and success looks like for your organisation.
Assess
With this phase, comes a whole bunch of technical questions regarding your current environment and there's a simple reason for this…it's so we have a better understanding of how all the gears turn within your environment. This is so we can discuss the goals you have for each M365 workload you want to deploy. This phase also allows you to have a better understanding of how the workloads you wish to deploy will help your organisation. We'll also discuss Adoption and Change Management (ACM) so it's on your radar.
Remediate
Ok, so we've assessed your environment and now there's a bunch of tasks to complete before you can start turning services on. Introducing the Remediate phase where all this magic happens. Now, as part of the assessment, we'll let you know what needs to be remediated and it's not going to be – here's an email with 15 different tasks to complete. We'll send you a remediation check list, which contains links to a bunch of Microsoft articles to help with the remediation. Cool!! However, if you need any assistance with the remediation tasks, Insentra can also help through a consulting engagement.
Almost there!
Enable
Assessment done. Remediation tasks complete. Now, you start turning services on and getting your users to start using the M365 platform and deployed workloads! Don't worry, FastTrack is here to guide you through this entire technical enablement process, so you know which buttons to push, and in which order they need to be pushed.
Data Migration
This phase is optional for reasons I'll list below. In this phase, FastTrack will migrate data for you into M365, however, your organisation needs to meet some specific requirements:
Must have 500 paid licenses or more (FastTrack eligibility is 150 however data migrations require 500 at a minimum)
Migrating from either of the following email systems:

Exchange (2010 minimum and seriously, if you're using anything less, we really need to talk!)

G Suite/Gmail – (if you've chosen to move away from G Suite, great choice shhh don't tell Google)

IMAP4 (probably three of my most disliked email platforms – Zimbra, Lotus Notes and GroupWise, so if you've decided now is the time to move away from these platforms…HOORAY!)

Migrating from either of the following file systems:

G Drive/G Suite (again, great choice!)
Now, there's some items the migration service won't migrate however if this is something of interest to you, your FastTrack consultant can take you through the process when required.
Completion
Finally, completion! Don't worry, this doesn't end your FastTrack engagement or eligibility. It simply means the workloads we were providing the deployment guidance for has now moved into Business as Usual (BAU). Which means you can now focus on the next workload in your organisation's M365 journey and continue to use your FastTrack eligibility, where the same assigned consultant, can guide you through each of the above phases to help you enable the next workload.
I can just see your eyes lighting up as you read through all of this. So, if you have over 150 paid licenses in your M365 tenant, you know what to do next right? No? OK, I'll give you a hint…contact the author of this blog and let your FastTrack journey into M365 begin!
Until next time, Pure Awesomeness signing off!
"I've missed more than 9000 shots in my career. I've lost almost 300 games. 26 times I've been trusted to take the game-winning shot and missed. I've failed over and over and over again in my life. And that is why I succeed." – Michael Jordan