Is your project team spending way too much time looking for project documentation buried deep in a SharePoint library or in business applications hosted across multiple systems?
If you answered yes to that question, then you will definitely want to keep reading as I will share with you how I am able to successfully host my project data in a single site, allowing the team to use their time more efficiently delivering projects.
The Challenge
At Insentra, we have a 'single source of truth' policy for our file system with our mantra being "if it is not on SharePoint, then it doesn't exist".  This policy ensures our crew has access to the latest information.  My challenge was to present core project files to the internal project stakeholders in a more efficient manner than just navigating their way through SharePoint each time they needed to access the same project files throughout the lifecycle of the project.  Effectively, the solution I was seeking was a one-stop shop for my teams.  I looked at the option of maintaining copies of these key files in a dedicated project tool that provided easier access to key data, however having to manage two copies of each file in different systems for version control purposes did not seem very efficient at all. With Efficiency being one of our core values I needed to find a solution that did not compromise our policies or values.
The Answer
We were already using Microsoft Teams for some inter-team collaboration purposes, however, managing project information in this application had not been explored … Until now. By using the Website tab feature in MS Teams for each file and business application I wanted to present to the project team, I was able to create a link to source data without having to also maintain a copy of the data in the Team site.
Most standard file types such as Microsoft Word, Excel, PowerPoint and PDFs will preview nicely in MS Teams using this Website tab feature, however, MS Project file types (.mpp) do not.  I will share a tip I use later in this blog on how I get around this issue as project schedules need to be accessible for the team delivering the project.
So how do I use MS Teams for managing access to project data?
At Insentra we host all our project files on SharePoint libraries and web-based applications. Using the Tabs Website feature in Teams, I add a separate tab to link to the core source project files and folders on SharePoint and to our web-based applications. I present three web-based applications that we use for managing projects, with only one of these requiring a dedicated login and password (as it is not Active Directory aware).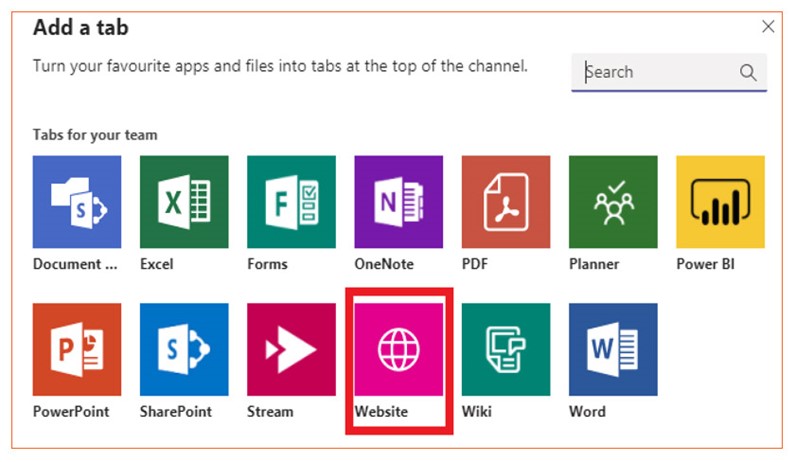 Figure 1 – Adding a Website tab in Teams
In my one stop shop, I present the following information to separate tabs in my Team site:
Statement of Work
Quotation
Work Breakdown Structure
Project Tracker (Risks, Actions, Issues, Decisions, Dependencies, Changes)
Project schedule
SharePoint project root folder
CRM web-based application
Time recording web-based application
Milestone Payment web-based application
To complete the setup of my project Team site, I also create a new Planner Board for sharing a schedule calendar view of tasks and milestones, and a OneNote Notebook to capture meeting minutes and general project notes.  You can also link these to existing Planner boards and Notebooks if you use common repositories for this type of information.
Setup time for each project Team site used to take me a while, however by creating a new site using an existing site template with the tabs already created, I have reduced this time in half.  Once my new project Team site has been created using this templated method, I only need to click on each tab and complete the set up by naming it and pasting the URL for my file, folder or my web-based application.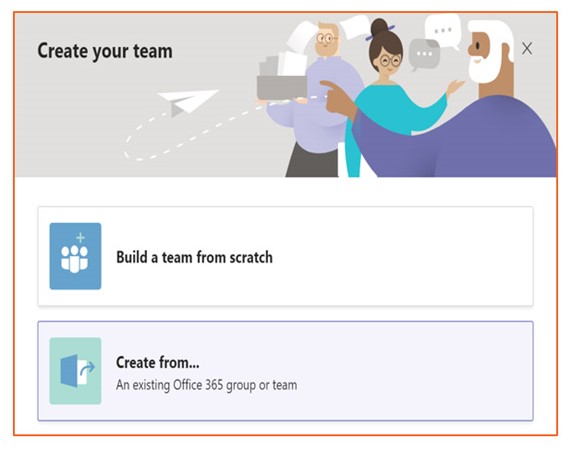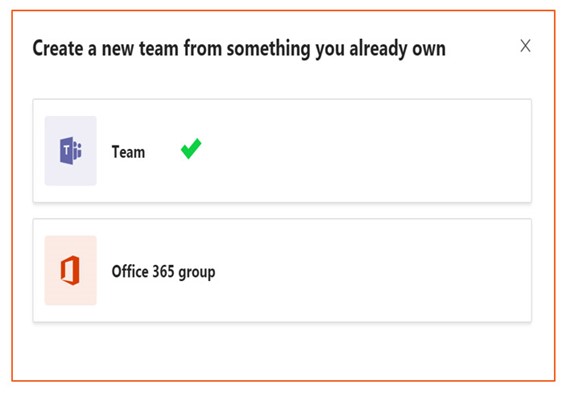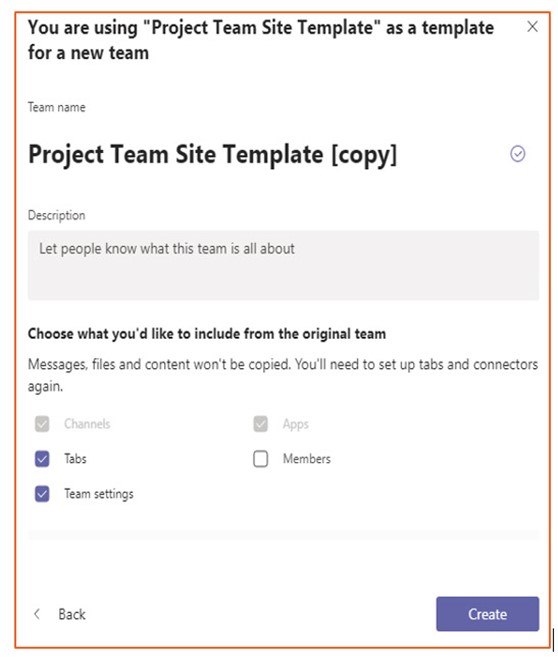 Figure 2 – New Team creation from existing site (template)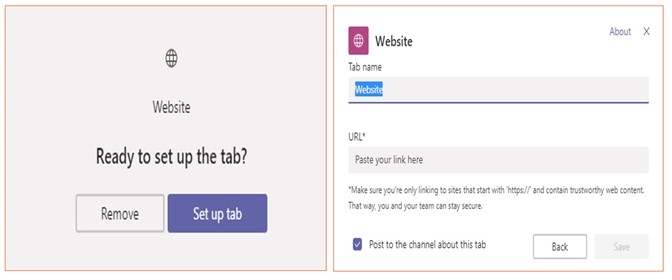 Figure 3 – Setting up a templated tab
Investing such a short amount of time to set up your project site is well worth the effort and was a no-brainer for me considering the amount of time each team member potentially wastes looking for project data throughout the project lifecycle.
Let's get back to my MS Project file challenge
As I mentioned earlier, MS Project file types do not integrate with the MS Teams viewer in a tab and require you to open the MS Project client. I have this application installed so I can easily open it, however, it is hardly a ground-breaking improvement on efficiency.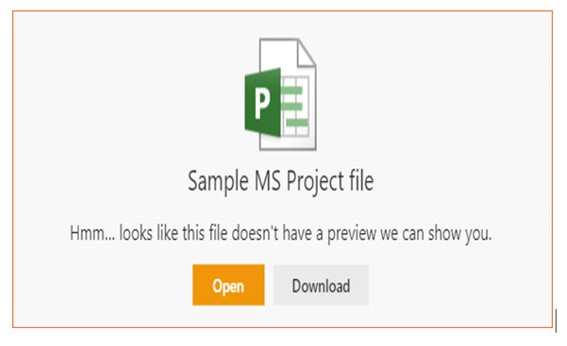 Figure 4 – MS Project file preview message
When I distribute a schedule to my clients, it is always in PDF format using our standard naming convention with the version and date appended.  I also maintain a master copy of the schedule in PDF without the version and date appended so the file is overwritten each time I update the MS project schedule and save a copy to PDF on SharePoint.  It is this master PDF copy that retains the same file name throughout the project that I present in tab on the Team site.  Whilst it is an extra step in my process for maintaining my schedules, it means that the schedule in my one stop shop is current and the team members do not need to have MS Project installed to view it.
There is no "i" in Teams
It really is as simple as that to bring your project data into a single site and giving your team more time to focus on delivering service excellence.
What have you got to lose except for a few minutes of your time, or half that time once you template a Team site? So why not put this into practice today?  The results will speak for themselves and the business will commend you for your great initiative and cost savings that is to be gained by being more productive.
I wish you the best of luck in your quest for making efficiency a reality by bringing your project data into your Team site without compromising the "one source of truth" policy.
A final word
Insentra predominantly uses the Office 365 suite of applications that enables me to provide a one-stop-shop for my projects using MS Teams. I understand that not everyone will have this as some applications still require a thick client to run which will have no integration with O365.  If this is your situation and the concept of a one-stop-shop nirvana is unobtainable, you can still achieve a 'win' for your business by reducing at least some of your team's time searching for project information. Any win, no matter how small, is still a win!
Not too familiar with MS Teams?  I recommend you check out these websites as they are a great source of information to help get you started on your journey for creating a one-stop-shop for your project teams.