DIGITAL MARKETING MANAGER
DIGITAL MARKETING MANAGER WANTED
Join our Global Team and Become a Digital Marketing Superstar
Are you passionate about all things digital? Are you a Digital Marketer with hands on experience across all digital marketing channels? Do you want to join Australia's 2nd greatest place to work and number 1 IT Company, working in a team of people who love the work you do?
If you answered yes to the above, APPLY NOW
Insentra is currently looking for a smart, talented and experienced Digital Marketer to own our digital marketing platforms and strategy. This is very much a hands-on role, with a clear purpose to implement Insentra's multichannel marketing plan as well as drive digital awareness for each of our solution areas.
Working with our CMO and Marketing Manager to generate high quality sales leads through digital
campaigns
Owning Insentra's brand strategy across the entire global digital marketplace
Develop SEO and digital content strategies to increase Partner and Customer experience and engagement
Managing website content and ensuring key messages are effectively communicated to both a technical and non-technical audience
Manage our video and web development team across web, content creation and social media
Owning our Social Media Strategy and working closely with our graphic designer
Building out and executing Partner and Customer engagement workflows and eDM campaigns with our Marketo marketing automation platform
Ensuring weekly and monthly digital campaigns are delivered on time and within budget
Identify significant long-term opportunities based on research, analysis and a strategic view of the market outlook
Discovering new and exciting ways to cut through all the boring IT marketing fluff and make a real difference
Developing personalized, fun and creative campaigns with an extra wow factor.
Managing paid advertising across Search, Social and other lead generation channels
Running event campaigns both webinar and live event
Be involved in End-to-End marketing campaigns
Plan and develop effective Digital Marketing Plans
Maintenance of data integrity, UX, website design and site
Manage performance and results against KPIs for all traffic and revenue channels including Linkedin paid, Google CPC, YouTube, Email, landing pages and organic.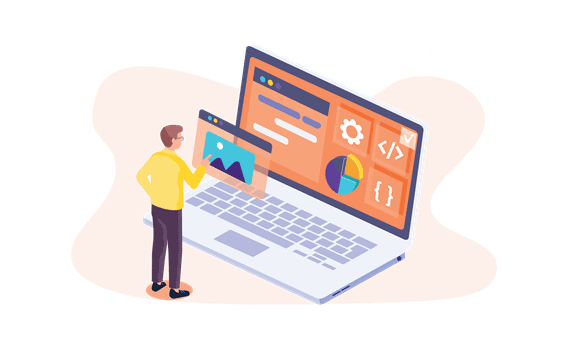 In this role, you will create and execute our digital marketing campaigns for our 5 solution areas: the Modern Workplace, The Secure Workplace, The Modern Data Centre, Migrations & FastTrack and Managed Services for Partners and create further brand awareness of our unique go-to market.
This role requires creativity, attention to detail and an ability to analyse campaign effectiveness. This role is for someone who is looking to build a long-term career in a growing global IT business.
Minimum of 3 years' experience in a similar role. IT experience preferable
Experience working with industry CRM/Marketing tools. Marketo experience is a bonus
Completed University Degree in Business or Marketing discipline
Strong experience across SEO, SEM, email marketing, Social.
Core alignment with Insentra values #HITACES.
Motivated for success
Positive attitude and love to be part of a team
Aptitude to learn and drive to build a career at Insentra
Strong analytical problem solving and interpersonal skills and the ability to perform under pressure
Can work with a team to build a process, not just follow one
Strong verbal and written communication skills
Hard-working, motivated, proactive and enthusiastic
Self-starter able to complete tasks with minimal instruction and supervision
Understands that 9-5 isn't always normal, and willingness to go the extra mile!
Excellent verbal and written communication skills are essential
Excellent organisational and administrative skills with attention to detail and focus on results
Loves Team and champions our values of Honesty, Integrity, Trust. Accountability, Celebration, Efficiency and Service Excellence
High level of energy, drive, enthusiasm and commitment.
Demonstrates flexibility and an ability to work in a dynamic, fast-paced business
High achieving
Ability to self-manage, with strong organizational and planning skills essential.
Prepared to work beyond 9 – 5 and wants to build a career at Insentra
ACCOUNTABILITIES & MEASURES
This role reports to our Head of Marketing. 
We believe you are responsible for your role and as such we invite you to develop your own OKR's as part of your
interview process. What do you think it would take to be successful in this role.
WHY INSENTRA IS THE PLACE FOR YOU
Although we expect a lot, we also invest a lot. Aside from being awarded the number 1 IT company to work for in Australia (2017, 2018, 2019, 2020) and all the standard crew benefits, such as access to top training partners, phone bills paid and team activities, we also have a few other perks you might want to know about:
Output not input. Although we're not 9-5, we are flexible with how you work. We love supporting our crew to enjoy life and family and we know this sometimes happens during work hours. We believe as long as you are achieving your targets then why not set your day up in a way which lets you have it all
Own your own career. We love creating rock stars and are here to support you in achieving your career aspirations. We believe in partnering with you to set longer term career goals and removing the roadblocks which get in the way.
Honesty, Integrity and Trust. If these values sound like you – you're in good company at Insentra! We always act with these three top of mind.
No Bull. No politics, no working around someone, just a team who love working with one another being their honest selves.
Celebration is one of our core values. We prioritise celebrating big and small wins in teams and sharing with the entire company!
No boring weeks! We love to face a new challenge and at Insentra no two days are the same. Your manager and team will help you tackle each new challenge too. 
Want to read more? Check out the Insentra Train Story here
Looking, but not available?
We're always on the lookout for talented, driven people. If you're not available right now but you're interested in a position at Insentra, get in touch to arrange a confidential discussion. If you're a little unsure, our Train Story will clarify the underlying principles which make us such a supportive place to work.