Join our Global Team and Work with the Best
Do you want to be part of one of the best Global IT companies to work for? Do you want to be part of a high performance, collaborative, and supportive team? To do work that matters, you enjoy and to be acknowledged for your efforts. Are you looking for a career rather than a job? 
At Insentra, collaboration, celebration and innovation are key to not only our success but yours.  We are even prepared to guarantee it – Look at what our staff have to say here. 
Our Microsoft 365 Practice is growing at a rapid pace, and you'll be a vital addition to the team.  This role is for someone who is passionate about designing and supporting the infrastructure used for processing and consuming data within Azure and the wider Microsoft ecosystem. 
To ensure success, you must have genuine enthusiasm and passion for data, its application to solve business problems, and ensuring the application is fit for purpose for our customers. 
We are seeking someone who can create and deliver a BI vision with our customers across many sectors and is enthusiastic about accelerating our offering to ensure Insentra stay relevant with the latest business intelligence tools and trends.   
This role is key to transforming our business and growing our data warehousing, BI and analytics capability. If you are analytical with strong business acumen and problem-solving aptitude with a background in business intelligence, data warehousing and data modelling, we'd like to meet you.   
Your main responsibilities include: 
Delivering data, analytics and integration interfaces and overall data architecture and design work

 

Designing solutions that uplift our customer's data capabilities and data maturity

 

Designing Azure data platforms (Data Lake, Data Factory, Dataverse etc)

 

Driver of data architecture best practices to deliver project / program outcomes and continuous improvement

 

Connecting data sources, importing data, and transforming data (ETL) whilst ensuring quality by using manual and automated controls

 

Ensuring re-use through consumption and expansion of shared platform technology assets

 

Using strategic thinking, considering the art of the possible, comparing various options based on feasibility and impact, proposing actionable plans and roadmaps that balance tactical and strategic needs with our customers

 
If you have excellent communication skills, an eye for detail and love to deliver exceptional outcomes, we want to meet you.  
Ultimately, you will help our Microsoft 365 Practice achieve its immediate and long-term business goals in Australia, the UK, and the USA. This role reports to the Service Excellence Manager. 
Facilitating discovery, design, and assessment workshops with customers to architect a purpose-fit solution

 

Providing technical guidance and architecting solutions across Microsoft Azure and BI and related products

 

Building and maintaining relationships with customers at all levels of the organisation

 

Keeping up to date in the extremely fast-paced world of Microsoft 365 and Business Intelligence

 

Sharing your knowledge across Insentra and the wider community

 

Helping customers define a Microsoft 365 roadmap

 
Proficiency in DAX, SQL, Excel, Power BI and knowledge of SSRS and SSIS

Data Architecture, Data Warehouse and Data Lakes experience in an Enterprise Environment

 

Experience in cloud migration projects (outcome driven approach)

 

Ability to understand whole solution architecture concepts and able to communicate and negotiate designs with customer architects (design, best practices, technology adoption)

 

Knowledge and experience of data governance methodologies and tools

 

Excellent stakeholder management skills and a consultative approach to design, co-ordinate and put solutions into practice 

 

Ability to identify and drive strategic programs from inception to launch and thrives in collaborative, team-oriented, and ambiguous environments. 

 

 

Highly experienced in
 

 

Cloud computing IaaS, PaaS, SaaS, and Cloud design patterns

 

Azure Cloud skills – Deep Dive, Data Bricks, Data Factory, Data Lake, Dataverse

 

BI Development using MS Technology stack (Azure Data Cloud, Power BI, M365 and SQL Server)

 

Understanding of modern methodologies especially SAFe Agile, Iterative, Waterfall, etc

 

Highly desirable technical / development skills
 


OLTP, OLAP, DW and NoSQL data storage technologies – SQL Server, Azure SQL, Azure SQL DW, Azure Blob Storage, Azure Data Lake Store, or similar products

 

Data processing engines – Azure Stream Analytics, Azure Analysis Services, Azure Data Lake Analytics, Azure HDInsight, Databricks, or similar products

 

ETL technologies – Azure Data Factory, Azure Event Hubs, Azure IoT Hub, or similar products

 

Enablement of data reuse through Data Catalog/Marketplace, Metadata, Search and Governance technologies – Azure Data Catalog, Azure Search, or similar products

 

Multi-system data Integration using industry standards – SOA, EAI, BPI and API using API Gateway, iPaaS and ESB technologies such as Apache Knox, Boomi, Mulesoft, or similar products

 

Visualization technologies – PowerBI, Tableau, Spotfire, D3, Spotfire, Qlik

 

Languages (e.g., JavaScript, PowerShell, Python, Bash, SQL, .NET, Java, PHP, Ruby, PERL, C++, R)

 

Experience in and/or strong desire to upskill in the application of AI, Cognitive and Data Science technologies such as Azure Machine Learning, Cognitive Services, Text Analytics API, Face API, Computer Vision API, Bot Service, Azure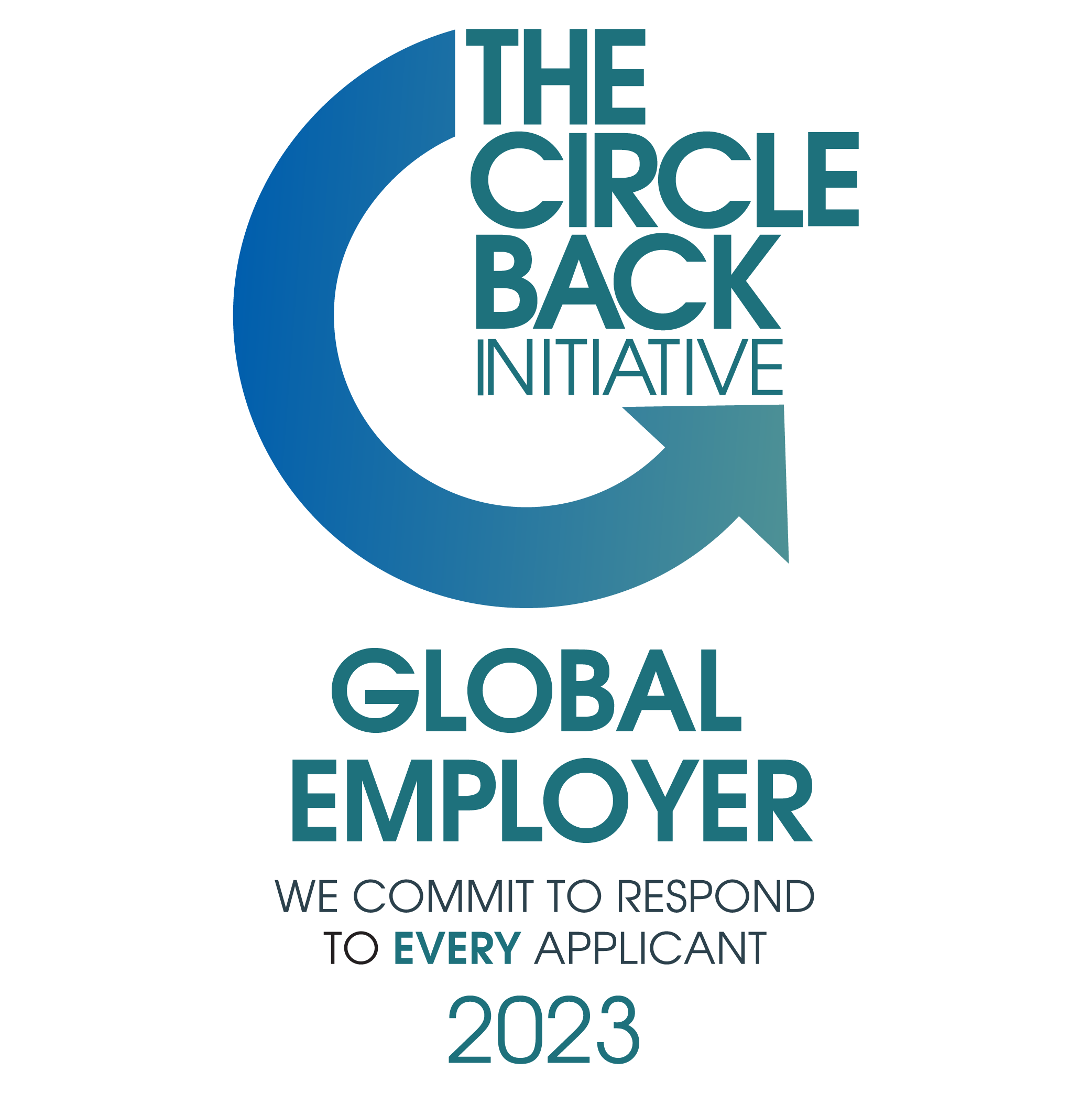 We are a Circle Back Initiative Employer meaning we commit to respond to every applicant. Sit tight… you will hear back from us soon.
Core alignment with Insentra values #HITACES.

 

Motivated for success 

 

Proven abilities to take initiative and be innovative

 

Positive attitude and love to be part of a team

 

Aptitude to learn and drive to build a career at Insentra

 

Strong analytical problem solving and interpersonal skills and the ability to perform under pressure

 

Can work with a team to build a process, not just follow one

 

Ability to handle multiple engagements simultaneously

 

Strong verbal and written communication skills

 

Hard working, motivated, proactive, and enthusiastic

 

Self-starter able to complete tasks with minimal instruction and supervision

 

Understands that 9-5 isn't always normal, and willingness to go the extra mile!

 

Relative certifications and experience a plus

 
ACCOUNTABILITIES & MEASURES
We believe you are responsible for your role and as such we invite you to develop your own ORK's as part of your interview process. What do you think it would take to be successful in this role?
Our crew is made up of a diverse group of talented individuals located globally across eastern Australia, USA and UK – but we are always looking to expand!  
Insentra strives to provide a work environment that enables our crew to optimize their contribution to #OTOD, whilst supporting their personal choices about working arrangements – whether you choose to work from home or in one of our great office spaces, or a bit of both worlds!  
If you have excellent communication skills, an eye for detail and love to deliver exceptional outcomes, we want to meet you. 
WHY INSENTRA IS THE PLACE FOR YOU
Although we expect a lot, we also invest a lot. Aside from being awarded as one of the top 10 IT companies to work for in Australia (2016-2020) and all the standard crew benefits, such as access to top training partners, phone bills paid and team activities, we also have a few other perks you might want to know about: 
Output not input. Although we're not 9-5, we are flexible with how you work. We love supporting our crew to enjoy life and family and we know this sometimes happens during work hours. We believe as long as you are achieving your targets then why not set your day up in a way which lets you have it all
Own your own career. We love creating rock stars and are here to support you in achieving your career aspirations. We believe in partnering with you to set longer term career goals and removing the roadblocks which get in the way.
Honesty, Integrity and Trust. If these values sound like you – you're in good company at Insentra! We always act with these three top of mind.
No Bull. No politics, no working around someone, just a team who love working with one another being their honest selves.
Celebration is one of our core values. We prioritise celebrating big and small wins in teams and sharing with the entire company!
No boring weeks! We love to face a new challenge and at Insentra no two days are the same. Your manager and team will help you tackle each new challenge too.
Want to read more? Check out the Insentra Train Story here
Looking, but not available?
We're always on the lookout for talented, driven people. If you're not available right now but you're interested in a position at Insentra, get in touch to arrange a confidential discussion. If you're a little unsure, our Train Story will clarify the underlying principles which make us such a supportive place to work.